Alice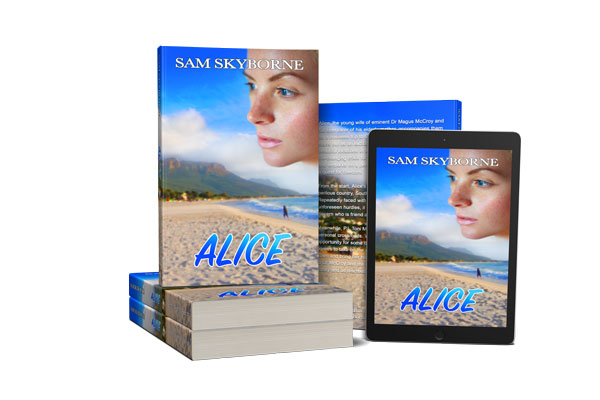 A Lesbian Psychological Thriller set it Cape Town, South Africa.
"A gripping and clever psychological drama about freedom and self-discovery, featuring P.I. Toni Mendez on a case searching for Alice in South Africa."
All reaLity Is subjeCtivE
Alice, a young British woman, accompanies her husband, Dr Magnus McCroy, on a business trip to Camps Bay, South Africa, as the full-time carer for his elderly mother. What starts out as an exciting visit to one of the most beautiful locations in the world soon spirals into a life-changing crisis, in which Alice leaves Magnus and embarks on a journey of self-discovery and quest for freedom.
From the start, Alice's adventures in this unknown and perilous land prove most challenging. Repeatedly faced with unexpected situations and unforeseen hurdles, it is not always clear who is friend and who is foe.
Meanwhile, P.I. Toni Mendez is struggling at her own personal crossroads. So, when presented with an opportunity for some distance from her dilemma, she agrees to take on a new case — to find Alice in Cape Town and bring her home safely and as discreetly as possible, to the United Kingdom, to Dr McCroy and the ominous powers that support him.



---
Best Lesbian Fiction Books
Lesbian author & novels
*** Book Awards ***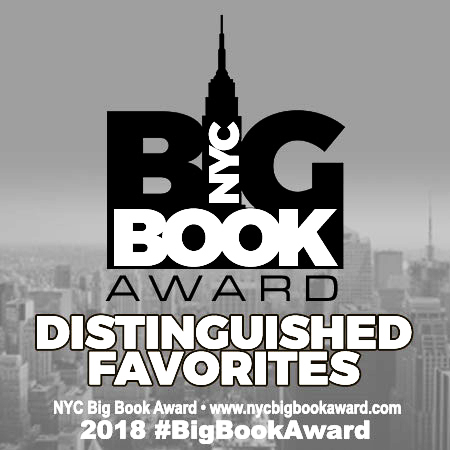 World Literature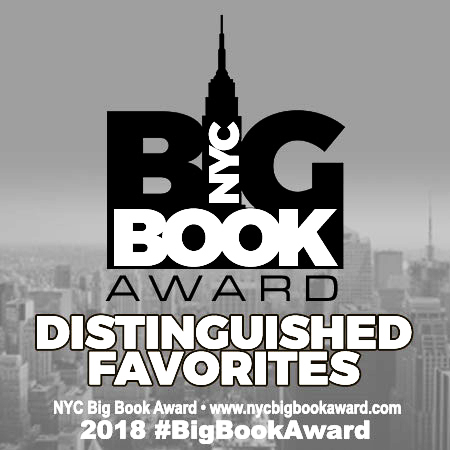 LGBTQ Fiction
---
Best Lesbian Fiction Books
Lesbian author & novels
What people say about this book…
Don't read it on the Tube! – TOO HOT
I like the combination of crime and sizzler!
A gripping and sexy page turner
---
Read more reviews…
Best Lesbian Fiction Books
Lesbian author & novels

Food for thought!
"Wow. I love books like this. It bends reality and really makes you think." – Joanna

Lovely characters that live on in your head.
"I liked the plot and the story, but for me, it was the characters. They are so different and unique. I can well imagine a world where they live on" – Louise

Fantastic
"Sometimes I want to lose myself like Alice. What an adventure! I wish I was brave enough." – Emily

Definitely recommend it.
"It is a great read with fully formed characters and an interesting escalating plot which keeps you hooked right until the end." – Claire

Another awesome read from Sam Skyborne
"I came across Sam skyborne at an author reading in London where I bought her two earlier novels, Simulation and RISK. As soon as I heard she had a new one out I got a copy off Amazon. Once again I was thrilled! I couldn't put it down! It is a brilliant read. This one is a fast moving clever drama. Can't wait for the next one, please!" – Eddie

I want to go to Camps Bay
"I really enjoyed this book. It kept me engrosed all the way through and I loved the story. But the twist at the end was an extra special bonus and I had to read it all over again." – AvidReader
---
Best Lesbian Fiction Books
Lesbian author & novels
Related Sam Skyborne Blogs…
Best Lesbian Fiction Books
Lesbian author & novels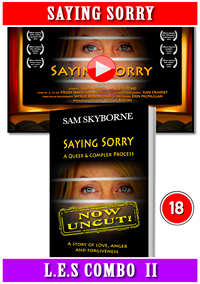 I first came across this charming little story in the form of a short script that was submitted to me as part of our, London…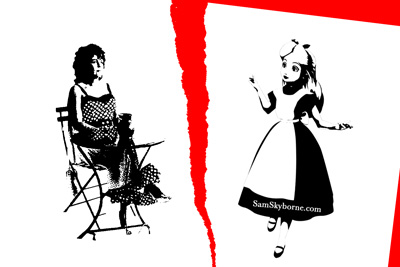 This is a test blog to see how it works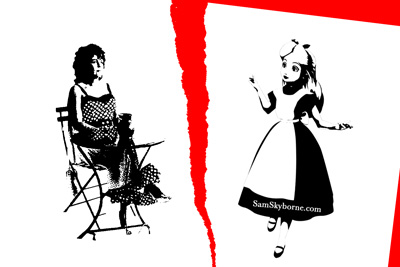 Welcome to WordPress. This is your first post. Edit or delete it, then start writing!